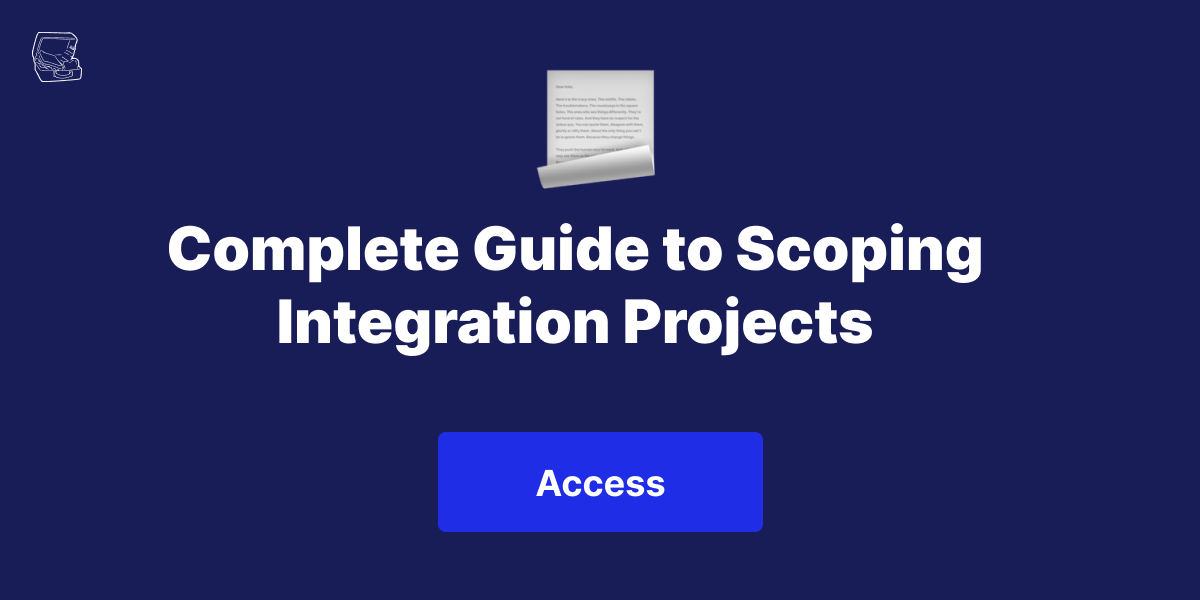 Introduction
At Lunch Pail Labs, we've built integrations that have been embraced by thousands of users, and the success of each project starts with careful scoping and planning. We've crafted this template through our experience, both for our clients and ourselves, and we've found that planning an integration is very much akin to planning a full-fledged product.
Why? Because integrations aren't just quick-fix add-ons; they're sophisticated mini-products that require the same level of user consideration, alignment with the overall strategy, and iterative development as other product features.
Since sharing is caring, here's our template, just for you. Dive into the rest of this post to discover more about what's included and gain insights from a recent integration example. Happy planning!
How to use this template
To get started with the template, follow
this link
and duplicate the template to your
Notion
workspace. If you're not a Notion user, no worries – you can copy and paste the contents into a text editor or your preferred project management tool.
Once you have the template in your Notion workspace, you can tailor it to your project. Look for any 'tk-' variables; these are placeholders for you to customize.
What's Included
Here's a glimpse of the sections of the template:
Introduction: Briefly overview the project.
Problem & Target Audience: Identify the problem or opportunity, who the integration is for, and any existing alternatives.
User Stories: Define the target user's needs using standard format stories, e.g., "As [a user persona], I want [to perform this action] so that [I can accomplish this goal]."
Design Considerations: Include design elements, Figma files, or color palettes needed for the project.
Technology: List any tools used in the integration, with costs.
Milestones: Break the project into manageable milestones.
Success Criteria: Determine what must happen for success, including any measurements.
Real-world example
If the above explanations have you feeling that this is all a bit abstract, no worries. We have a real-world example to share. Below you can view the full version of the scope for an internal integration project at Lunch Pail Labs, the
Notion Widget
.
Conclusion
And that's a wrap! With this template, you can align your team and guide successful integration projects. What do you think? How do you approach scoping? Feel free to share your feedback via
Twitter
or
email.
---
Expand Your Integration Library, Without the Distractions.
Your time is valuable. We'll help you launch plugins, add-ons, and extensions, for your users that make interacting with your product a delight.
Let's chat
and explore how you can grow your integration library without sidetracking your team.